A couple in crisis, an old lady suffering from a malaise, a young woman found murdered, no one is what it seems …
When he shot La panne in 2002, with Jacques Weber and Chantal Lauby, Frédéric already has a strong experience in the short film. The film wins 3 public prizes, is selected in the Mouviz compilation of the best shorts of the year, marketed on DVD, then broadcasted on TV channels.
Carte blanche à un réalisateur Cannois
On February 10, 2002, Cannes-cinema organizes a special event : "Tribute to a director from Cannes", confronting the short film of Frédéric Cerulli with the feature film by Roman Polanski Bitter moon. Two visions of the couple, where desire and manipulation intermingle with suspense. More than 800 spectators attended the evening in the presence of the actors Chantal Lauby and Jacques Weber. The evening ended with a promise: meet up Frédéric as fast as possible on the set of a feature film.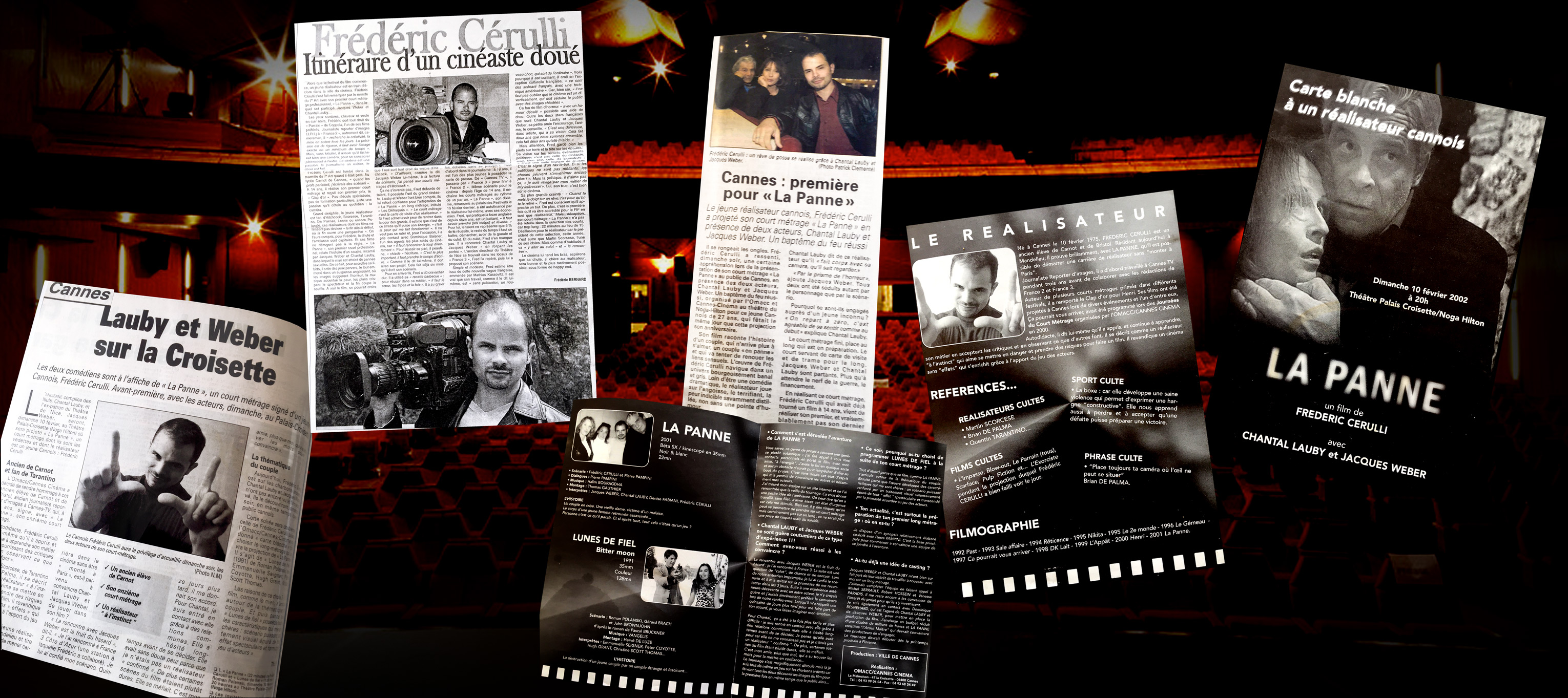 Interviews of the actors during the release of La panne.